Modernizing
the way you staff
UNA takes the headache out of compliance challenges by providing intuitive competency testing and easy credential management so you can take more time finding the perfect candidate.
Stress-free credential management
Healthcare professionals are required to have dozens of licenses, certifications, and health documents – managing them shouldn't be the hard part. Our mobile technology let's on-the-go healthcare professionals easily store and share documentation of their credentials on their mobile devices. 24/7 Access. No more paper trails.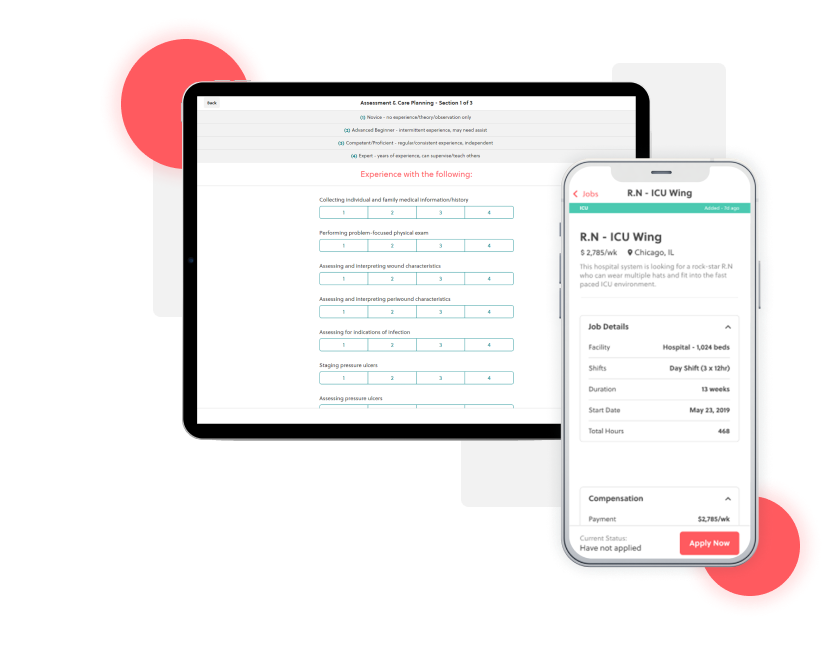 Wide-range of competency testing exams
Our mobile-friendly software lets your candidates complete competency exams, skills checklists, and annual mandatories from home, work, or anywhere in between. We're combining frequency and competency into one framework which allows checklists to be completed in 50% less time than traditional checklists.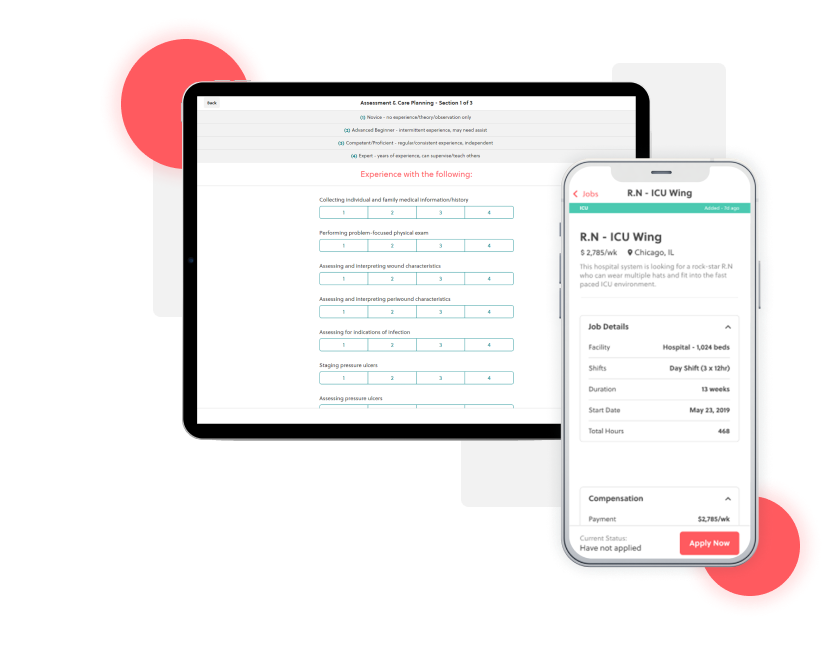 Wondering how UNA pairs with your current Applicant Tracking System (ATS)? An UNA widget or a full API integration with your ATS is available, that allows you to spend more time recruiting healthcare candidates, than clicking and operating between multiple software applications.
Cut the onboarding
process in half today!
Schedule a demo to learn about how quickly you can integrate with UNA, recruit top talent, and get staffed fast.